Market Overview: Combustion tester is a device to measure the combustion properties of substances, which is widely used in material science, chemistry, environmental protection and other fields. With the increasing awareness of environmental protection and the introduction of relevant regulations, the demand for combustion testers is growing year by year.
Market Size: According to market research, the global combustion tester market size will be about USD 450 million in 2022 and is expected to reach USD 750 million by 2025, growing at a CAGR of about 6%.
Market Analysis: The combustion tester market is mainly divided into two categories: laboratory and industrial. Laboratory combustion testers are mainly used in scientific research, testing institutions and other fields, the demand is relatively stable; while industrial combustion testers are mainly used in building materials, chemicals, automotive and other industries, the demand is affected by the economic situation and policies.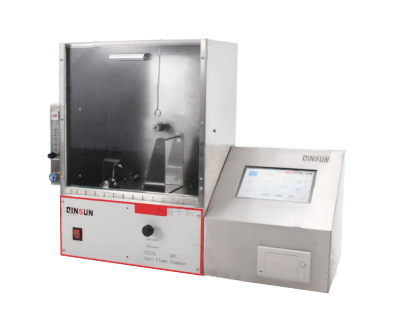 Major players in the market: The major players in the global combustion tester market include QINSUN Instruments (China), TA Instruments (USA), NETZSCH (USA), LECO (Germany), Shimadzu (Japan), Elementar (UK) and other manufacturers.
Market Trends: In the coming years, the combustion tester market will show the following trends.
Technology upgrade: With the progress of technology, combustion testers will gradually develop in the direction of intelligence and automation.
1. Application expansion: Combustion testers will be gradually applied to new materials, new energy and other fields.
2. Environmental regulations to promote: the strengthening of environmental regulations in various countries will promote the development of the combustion tester market.
3. Chinese market share will increase: Chinese manufacturers' technology and product quality continue to improve, and the market share will gradually increase.
Conclusion: The combustion tester market is promising and will continue to grow in the coming years. Chinese manufacturers should continue to improve their technology and product quality to strive for a larger market share.